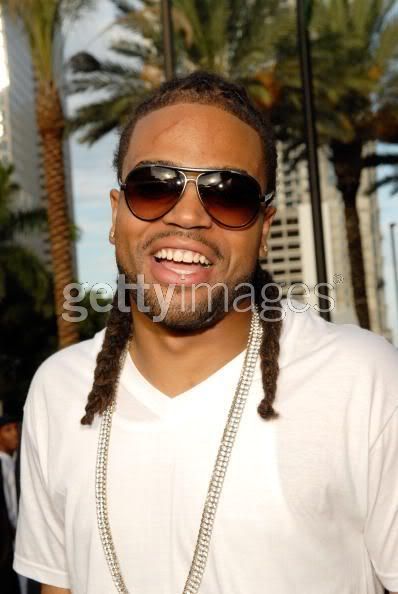 Kia Shine Speaks Out On Incident With Three 6 Mafia
Memphis artist Kia Shine recently was in the midst of an alleged altercation with fellow hometown group Three 6 Mafia. Last week, the group had a meet and greet at Cats music store in Midtown Memphis, TN to support their new album "Last 2 Walk." Kia Shine decided to make an appearance showing support by letting them know that he purchased the album. According to the video footage, which was videoed by Conversation Piece Magazine, the group thanked him for purchasing the album and then after Kia Shine walked away, footage shows DJ Paul yelling at Kia Shine.
"When you first started off you did New York style music, and when it didn't work, then you started doing down south music," stated DJ Paul to Kia Shine. "Naw you not M Town because you never did M Town music until other sh*t didn't sell n*gga," DJ Paul continued. The video does not show Kia Shine on camera at all during these words, so it is not known whether he was still in attendance or left the building. Juicy J also joined in by yelling, "Shut the f*ck up!"
When asked whether he was aware of what was going on at the moment, Kia Shine said "when I first got off the stage I didn't even hear the sh*t and then when I went to YouTube all of this sh*t was a surprise to me too because I didn't even see the sh*t they was all saying. I wasn't even there."
Kia Shine said to WordofSouth.com that he in fact did not appreciate that a video was put together. "Y'all some YouTube goons. Why when I was right there in front of y'all, y'all n*ggas was dappin' and smiling and sh*t or whatever, but when I leave, y'all on that bullsh*t."
As previously stated the video was shot by Conversation Piece Magazine, so it is not known if they were in connection with Three 6 Mafia, but Kia Shine takes issue with them because of the way the video was shot and music on the video making it seem like Kia Shine was hating on Three 6 Mafia. "I'm there to show support to these n*ggas, I was just with them at the BET Awards, and I've been with them like four or five different times since then. If I thought that it would have been an issue, I would not have come up there in the first place, so that's what really threw me because, damn, we were just together."
Kia Shine also stated that he is in the process of editing a response to the video and should be out within the next few days, but did say that he planned to reach out to DJ Paul and Juicy J regarding the situation. "I'm definitely going to have a conversation with them."
Kia Shine released his latest album "Due Season" last July under Universal Motown, but has since left the label, but is currently in talks with another label. He is working on a new album titled "Respect Due" which he said should be released sometime in 2009. He also plans to release "The Kush" DVD later on this year.